Welcome to Heron Island Resort
Discover the beauty of Great Barrier Reef
Experience nature at its best on Heron Island, world famous for its spectacular coral reef and a sanctuary for an extraordinary variety of marine life. This natural coral cay provides a genuine eco-experience and the unique opportunity to witness the magic of the world's largest coral reef.

At Heron Island, you are not simply a hotel guest, you are a guest of nature – sleeping, playing and exploring a protected sanctuary overlooking the Great Barrier Reef. As a self-rated 3.5* property all of Heron island accommodation, ranging from rooms set amongst an ancient Pisonia Forest to beachside rooms steps from the water, offer relaxed, low-key comfort and immediate access to crystal clear waters teeming with colourful fish, turtles, rays, reef sharks and more.

Heron Island caters to all levels of marine enthusiasts with 20 dive sites easily accessible by boat within minutes of the jetty. The most popular activity is snorkeling straight off one of the stunning beaches onto the Great Barrier Reef. Join a guided nature walk or star gazing tour, be pampered with a signature therapy at Aqua Soul Spa or head to Baillie's Bar, the ideal location to enjoy the panoramic reef views.
Experiences
Whether you are looking for an underwater adventure, to reconnect with nature or to simply relax on the beach, there is something for everyone at Heron Island.
Your Perfect Accommodation
Turtle Room
All Turtle Rooms are located close to North Beach and are set amongst Heron Island's ancient Pisonia Forest. Comfortable and compact, these ground-level rooms are appointed with an en-suite with shower and feature a delightful timber deck and outdoor area.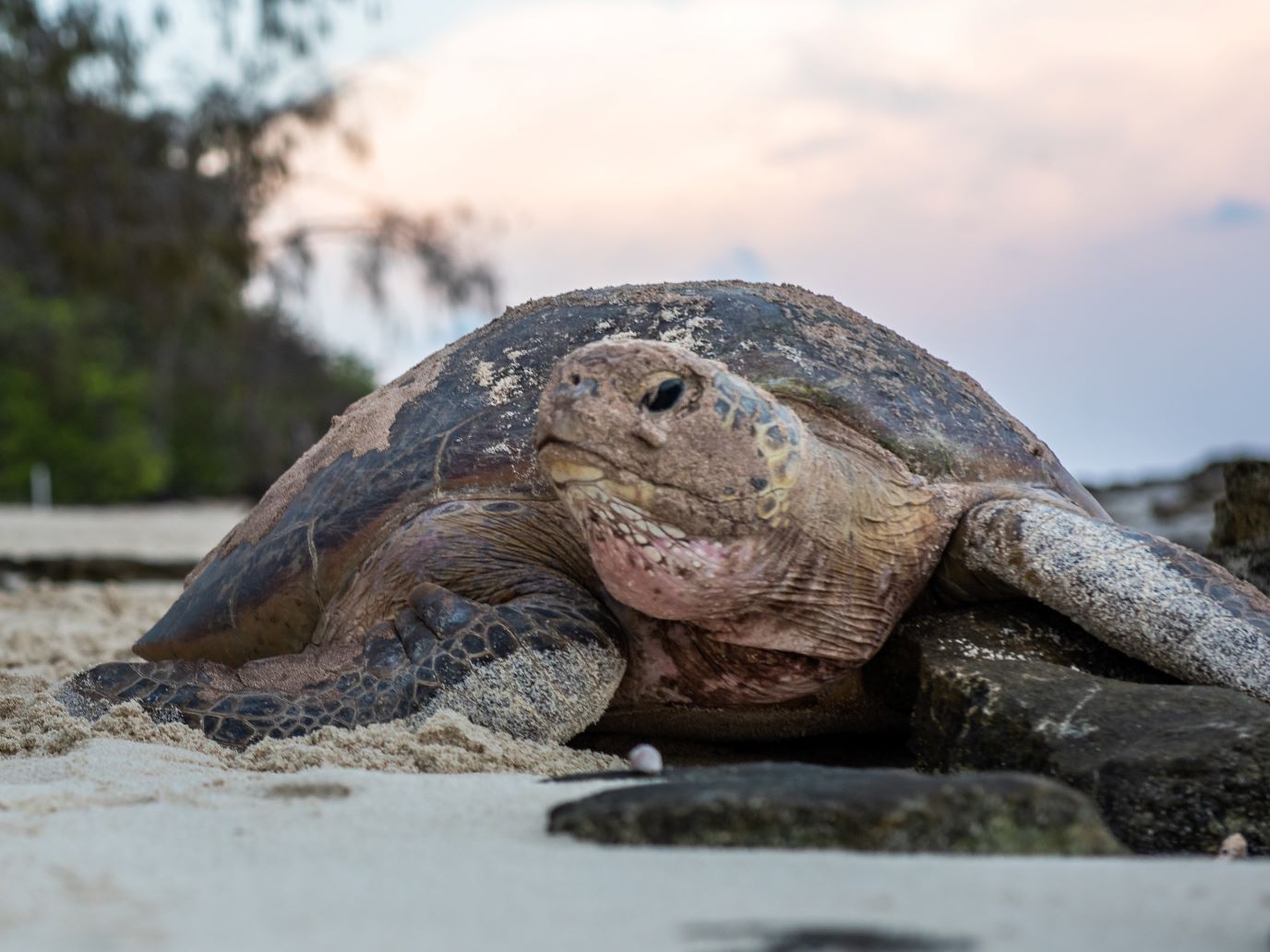 Join us for a magical experience as each year hundreds of turtles return to Heron Island for their breeding and nesting season.