Heron Island Diving
Dive at one of the Natural Wonders of the World
While we will do our best to accommodate each guests preferred diving tour we do recommend pre-booking your activity to avoid disappointment. Please be assured that we follow strict hygiene regulations to ensure our equipment is disinfected, clean and safe at all times. Additional changes may be implemented without notice based on government and health regulation updates.
Diving
Heron Island is known the world over for its excellent Great Barrier Reef dive sites, coral gardens and pinnacles. So good is the scuba diving, that Jacques Cousteau—the world's most famous undersea explorer of our time—listed Heron Bommie as one of his top 10 favourite dive sites. And there are plenty of sites to explore, more than half of which are just minutes away from the jetty.
The waters around Heron Island are relatively shallow (avg depth 10-25 metres) and are teeming with reef fish, turtles, manta rays, reef sharks, and an endless variety of marine invertebrates. Around 60% of the 1,500 species of fish, and around 72% of the coral species found on the Great Barrier Reef call the waters around Heron Island home.
Heron Island caters to all levels of marine enthusiasts from the novice snorkeller to experienced divers, and offers PADI™ certified courses as well.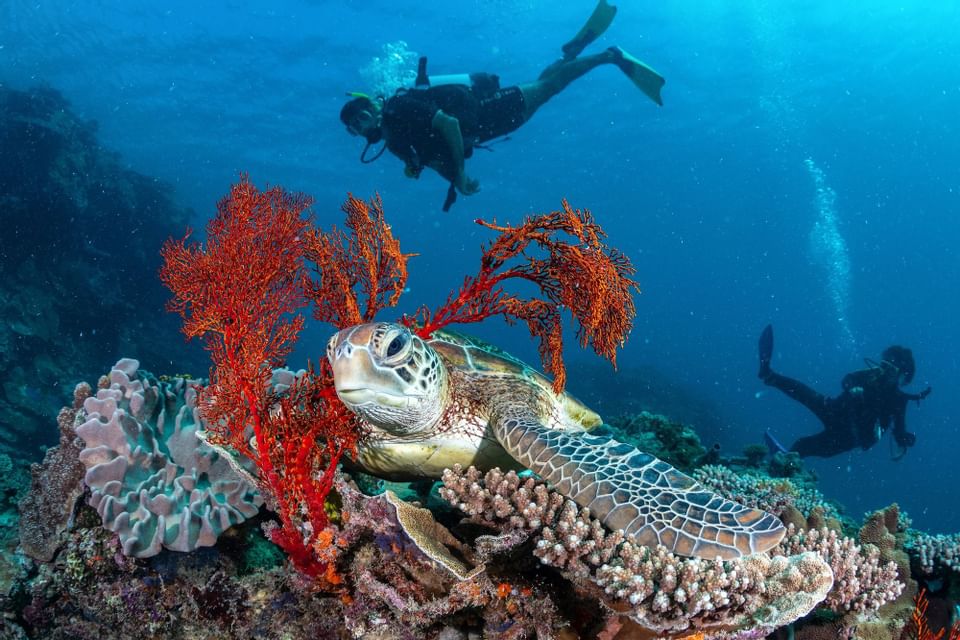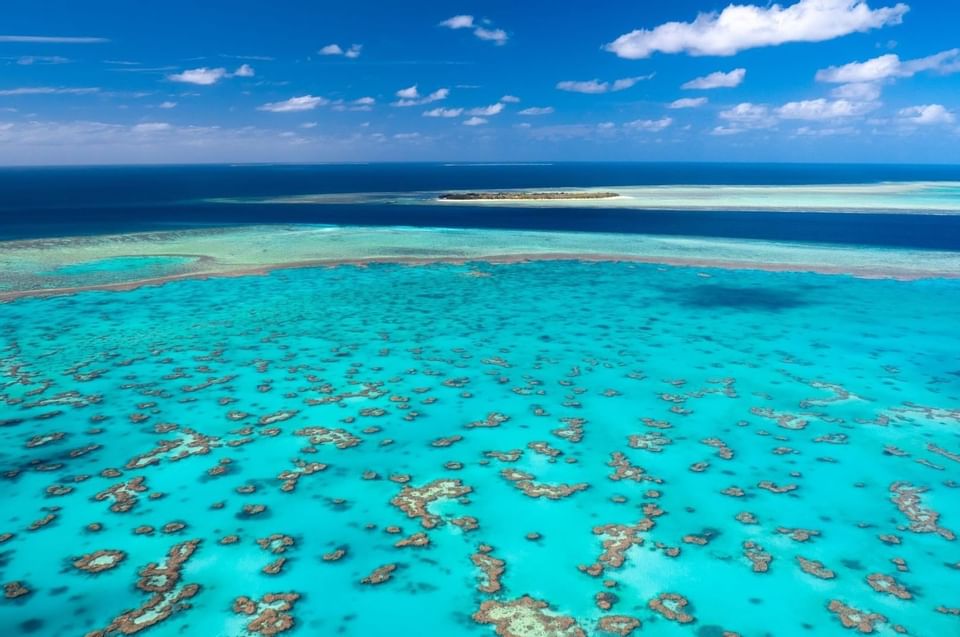 Dive Rates
All dives to the reefs surrounding Heron Island include the boat trip, air, scuba tanks, and weights. Additional equipment, unless otherwise shown as included, can be hired from the Marine Centre, and are listed below under Dive Equipment Hire. Each Dive Trip is a single tank dive allowing a dive time of 45 minutes. To avoid disappointment we recommend booking your dives prior to arrival at Heron Island.

Guests who have not dived in 1-3 years will be required to complete a Dive Check. Those who have not dived in more than 3 years will be required to complete a Full Refresher Dive.
Dive Equipment Hire
The Heron Island Marine Centre offers a wide range of quality dive and snorkel gear for hire and sale. The current selection features the latest Aqualung equipment. Wetsuit selection includes 4 mm shorties for the warm summer months, to 7 mm full-length suits for the colder months. N.B. All prices are per person, per day.
Mask, Snorkel and Flippers: included in room rate
Full Gear Hire: $45.00 from 1 April 2023 $50

Prescription Mask: $12.50

Diving Fins (excluding boots): $12.00

Wetsuit - short: $15.00

Wetsuit - long: $20.00

Regulator with Computer: $25.00

Buoyancy Compensator (BCD): $20.00
Dive Tanks and Charters
Three fully equipped dive boats with capacities of up to 20 divers make diving or snorkelling from Heron Island a well-organized and comfortable experience. Our spacious dive boats also feature a full canopy cover for sun protection. Our boats make diving easy for divers of all levels, with giant stride entries and exit via wide ladders.

Distances to the island's dive sites are relatively short and all dives are conducted as single tank dives, so you can do as many or as few dives in a day as you please. Single dive trips are great for those who want to take advantage of the island's other activities and facilities.

Dive sites of the day are chosen prior to departure by the crew for the best possible diving/snorkelling conditions. The selection is made by considering the tides, wind direction and previous location. Every dive is accompanied by a qualified Divemaster who will navigate the dive and help point out some of the more interesting critters on the reef.
Dive Courses
A perfect place to learn or hone your dive skills, Heron Island is a 5-Star dive destination that offers an extensive range of certified PADI Dive Courses.
Diving Safety Requirements
Naturally, safety is of high priority on Heron Island and all dive staff are trained in diving first aid.
A 'C' card must be presented upon check-in. Use of a BCD, timing device and/or computer, regulator (with pressure and depth gauge) and an alternate air source is mandatory.
Australian Scuba Diving Standards require that all certified divers are medically fit to dive. Certain medical conditions that may be accepted in other countries (i.e. USA and Canada), may exclude you from diving at Heron Island such as asthma, epilepsy, diabetes and high blood pressure or blood disorders of any kind. If you are taking any medication (with the exception of the contraceptive pill) you may also be excluded from diving at Heron Island. If you suffer from a medical condition or are taking medication, a fully completed medical AS 4005.1 is to be completed by a Queensland medical practitioner with knowledge of diving medicine. This is to be presented to the Heron Island Marine Centre before you will be able to participate in any form of diving activities. A copy of the Medical Form and a list of accredited medical practitioners are available at http://www.spums.org.au/. The dive team reserves the right to exclude divers from diving in line with safety and PADI regulations. If you have any medical concerns, please consult a dive accredited doctor.
Safety regulations on Heron Island require that guests traveling from the Island by helicopter and/or by fixed wing aircraft must not dive for a minimum of 24 hours prior to flying.
Diving equipment should include an alternate air source, dive computer, safety sausage and a snorkel.
Diving Age Restrictions
Children may dive if they are fully certified however ages 12 & under will have a depth restriction of 12 meters. Children under 14 years of age must be accompanied by a parent or legal guardian. All divers must meet medical requirements. Please contact the Marine Centre prior to your arrive to arrange bookings for your child to diver.
---
While the Heron Island Dive Team strives to take guests to as many dive sites as possible, all diving activities are subject to environmental conditions—to ensure maximum safety and enjoyment for everyone.
Please contact our Marine Centre with your booking enquiry at dive@heronisland.com
FORMS: Diver Registration │ Snorkelling Registration │ Medical Registration │ Kayak Indemnity
---
Rates in effect to March 31, 2024. Heron Island reserves the right to discontinue or alter services and rates without notice.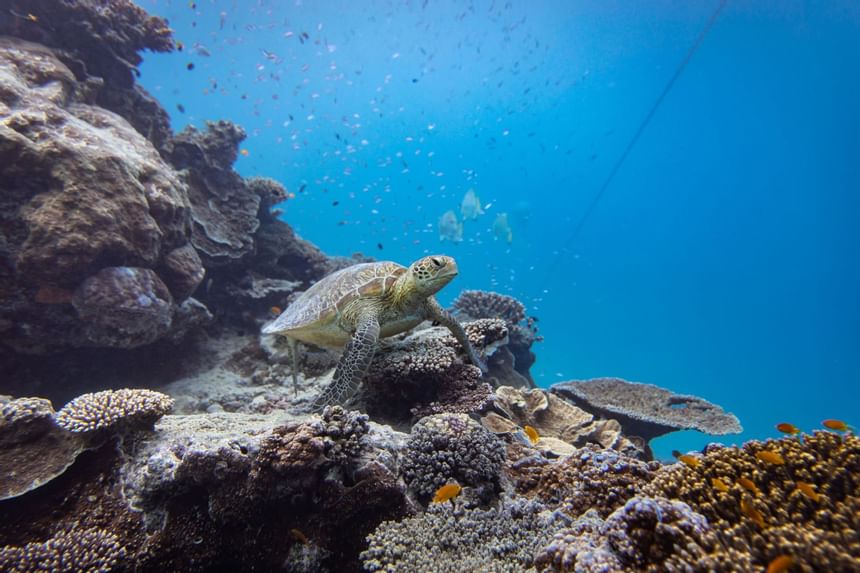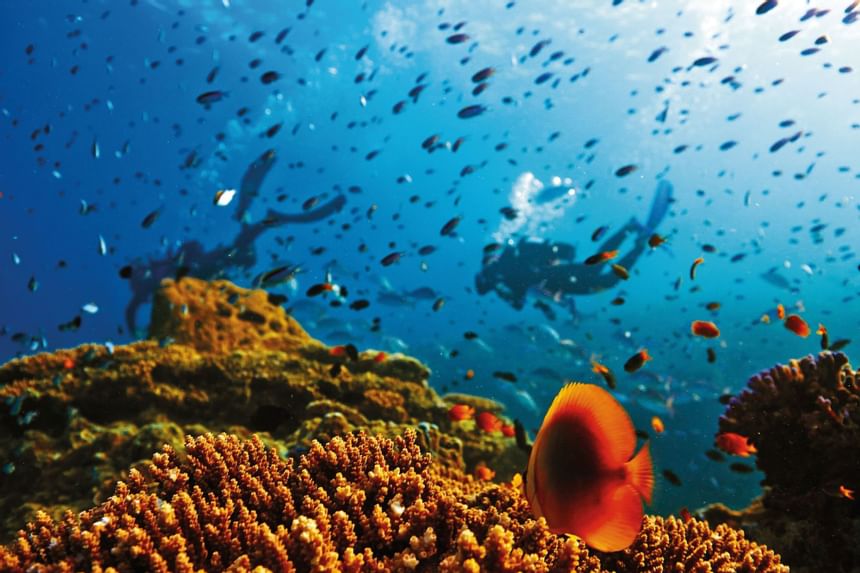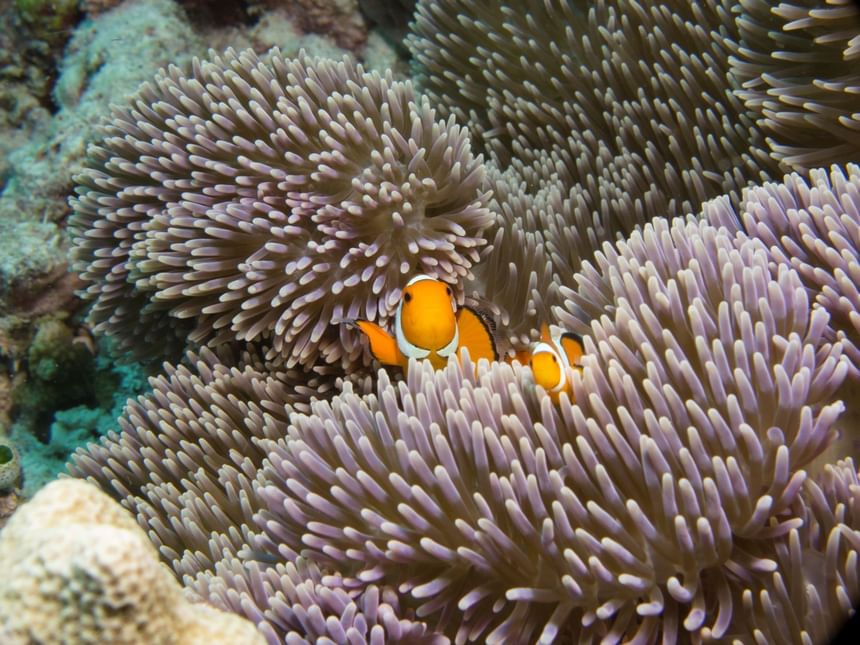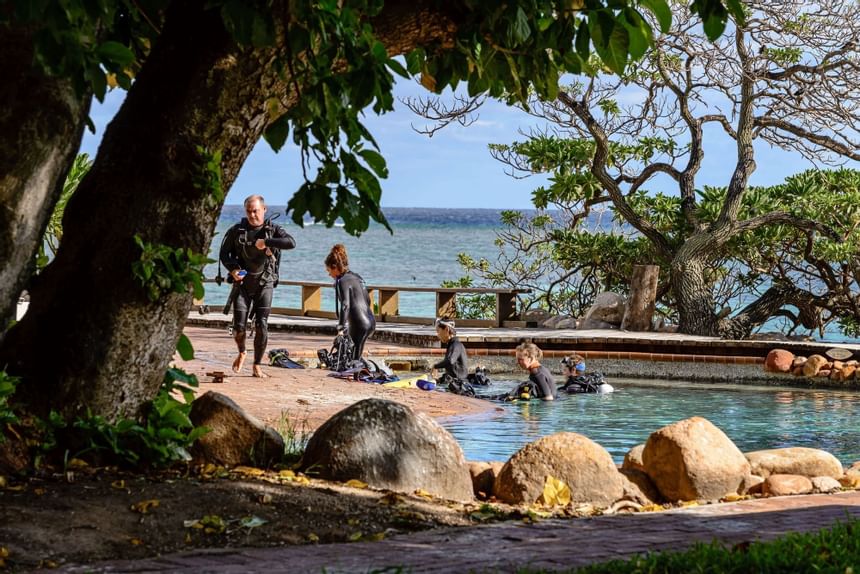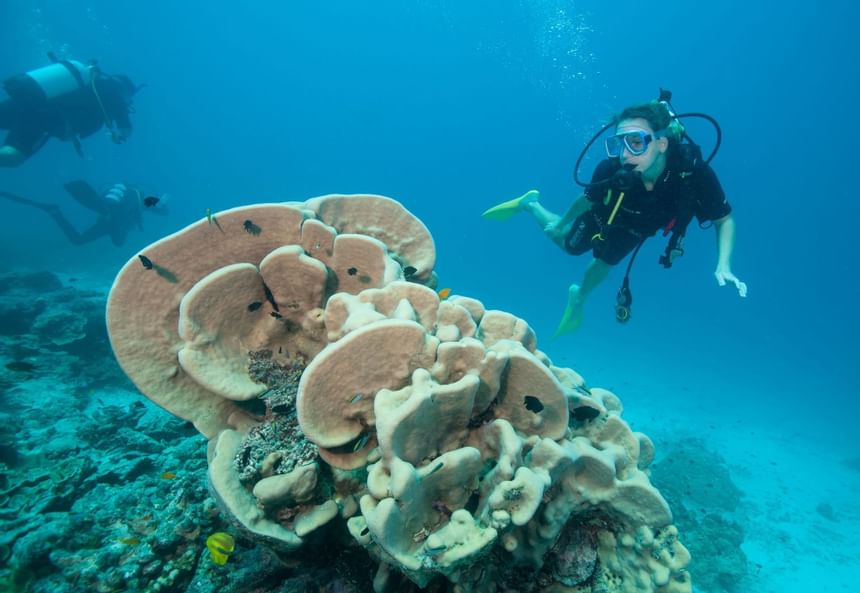 Tourism and Events Queensland