Heron Island Dining Options
Eat and Drink at Heron Island
The Heron Island culinary team is dedicated to providing a convenient dining experience during your Great Barrier Reef vacation. From a complimentary breakfast in Shearwater Restaurant to cocktails at Baillie's Bar, our dining options complement tasty dishes with captivating views of the Great Barrier Reef. Please join us, where the ambience is always as fresh and inspiring as the cuisine.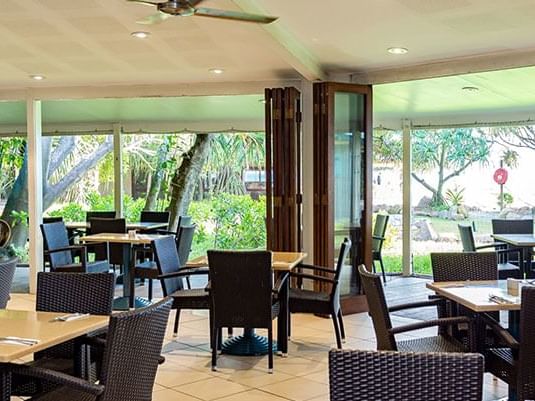 The Shearwater Restaurant is the perfect complement to a day of activities. Come and relax in the Shearwater's dining room or sit on the verandah and take in the splendid views of the surrounding flora, fauna, sea and Great Barrier Reef.
Read more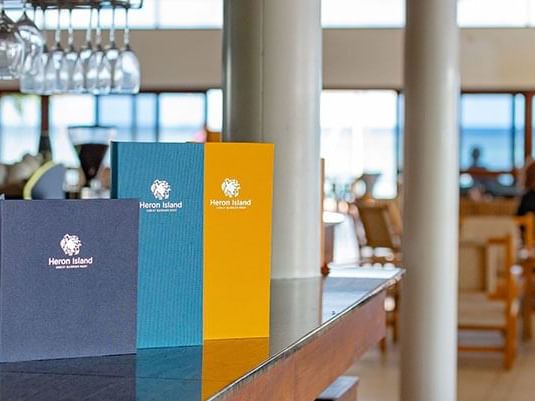 Our large bar and lounge area is an ideal place to relax with a cold drink, catch up with friends, dive into that long-unread novel, or simply watch the sun set. Panoramic reef views are the backdrop for: pool tables, entertainment lounge, a library, and an outdoor terrace with giant chessboard.
Read more